This weeks posts are derived from a talk I gave this summer at the Hints Book Fair in Matthews, NC.  My talk was titled 'Are You A Homeschool Geek?', but a large part was dedicated to the design process.  I referred to it as iterative learning.
If  you google 'design process' you will get lots and lots of examples but I like to keep things simple. The following infographic illustrates a simplified design process that I use on most of my projects.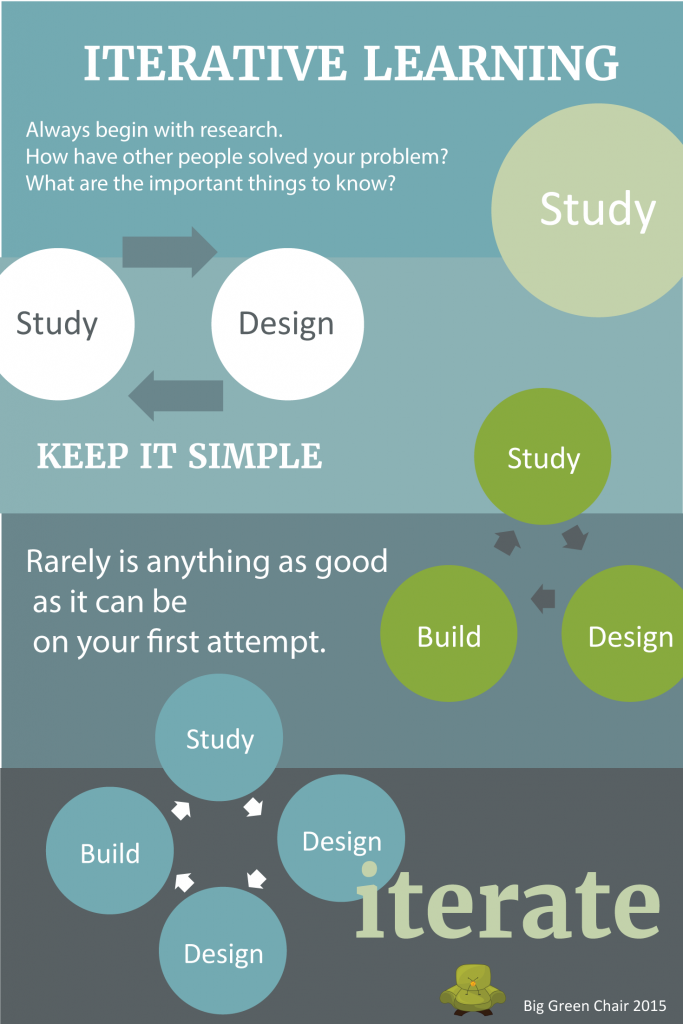 You can use this flow to perform multiple cycles on a project. During each cycle you can increase in complexity or try a new variation.  The key to this is start simple and perform multiple cycles. In many ways it is a natural process – one that you might perform without thinking whether it's learning to make biscuits or folding a paper airplane.
One of the very first projects that all of our boys begin with is a woven potholder. Potholders make the perfect project. They are tactile, they are pretty simple to learn, you get instant feedback if there is a problem, and there is near limitless variety.  Our boys have all been very excited to take there very first potholder off the loom and see it put to use immediately.
(They also came in useful to learn how to make a simple stop motion video!)
Once they have a grasp on the basics of weaving the boys have always experimented with colors and patterns right away – i think it's instinct. It's a natural iterative design loop. Each of the boys have figured out 3 or 4 color patterns all on their own and then they have all seemed to get stuck. They continued to make potholders – especially at Christmas – they just made different color variations of those patterns that they already knew.
Then just over a year ago while ordering more loops we stumbled accross the Potholder Pattern Wizard over at Harrisville Design. There were so many possibilities and potholder making was new again!
So, in this instance maybe we are short cutting design by introducing patterns, but as you can see the boys were very eager to learn these new patterns and what made them work.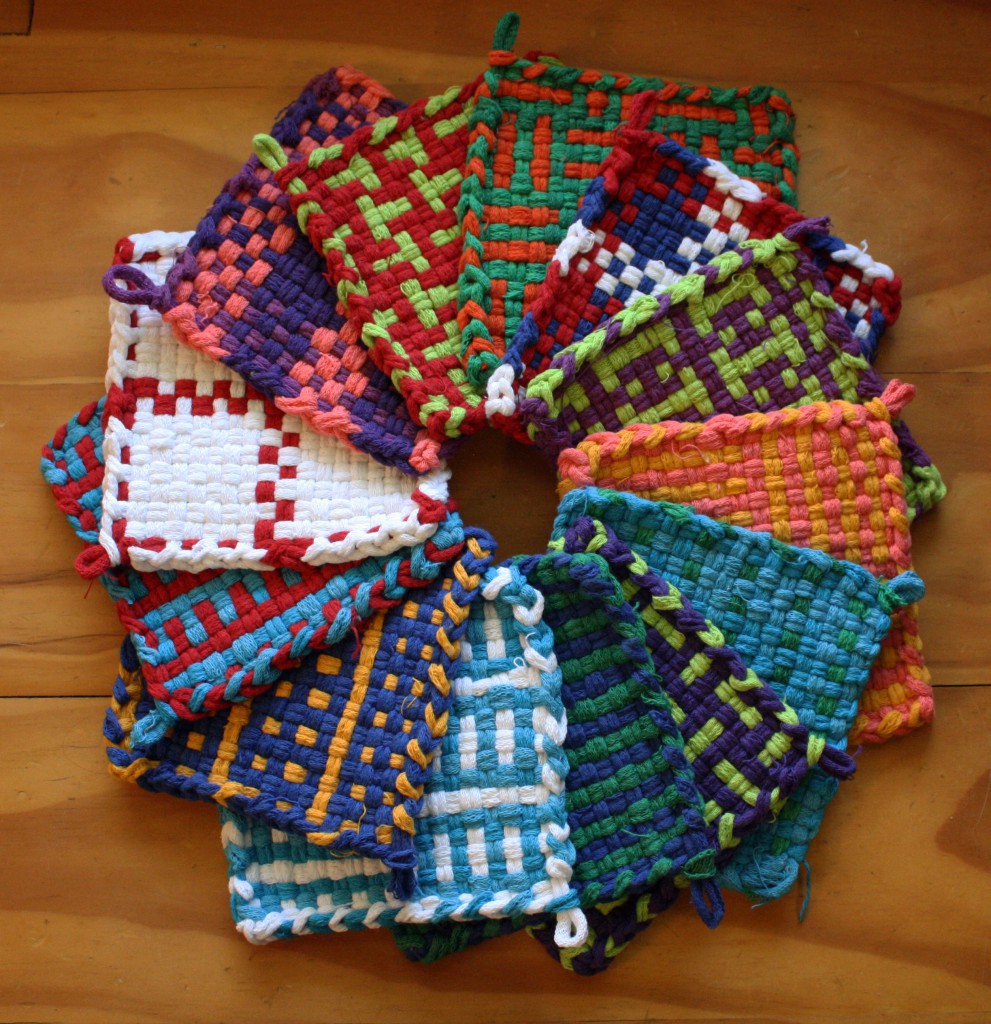 You have the opportunity to play with this design process this week during our design challenge. Come over and fold paper airplanes – we are giving away a copy of  The New World Champion Paper Airplane Book!
And if you make potholders we would love to see those, too. Tune in tomorrow if you are scratching your head about we are making potholders in a blog series about being a geek.)